Whipped Feta, Goat Cheese, And Weed Honey Dip
When it's cold and frigid outside, I like to stay inside and create yummy edible food! Have you ever tried Whipped Feta, Goat Cheese, And Weed Honey Dip?
Here's the thing.. it looks so decadent and creamy, and the smells are intoxicating to say the least… but literally? It takes all of 5 minutes to make.
(and even less time to gobble it down!)
Feta has this crumbly, tangy vibe to it and when you mix it with cannabutter it becomes other-worldy!
The challenge here, is that because of it's texture, feta won't just whip. You need to add a soft cheese to go with it, and nothing better than goat cheese!
If you want to create this dreamy dip with some extra spice, add some crushed red pepper flakes.
You can also make double the batch, and create a spicy dip and a not so spicy dip for anyone in your home wanting one or the other.
How Do I Make Cannabutter?
One of the most versatile and delicious weed edibles out there, I love me some cannabutter!
I normally make batches of it, and just recently I started freezing it in small batches. Seems to be okay!
This is the only part of weed edibles ( if you're a beginner like I was) that requires longer preparation and planning.
I find that now that I have the decarbing and recipe down, I can basically pick any recipe I want or create a new one without tons of before-the-cooking-prep. Easy!
If you haven't made cannabutter before, here's our step-by-step below.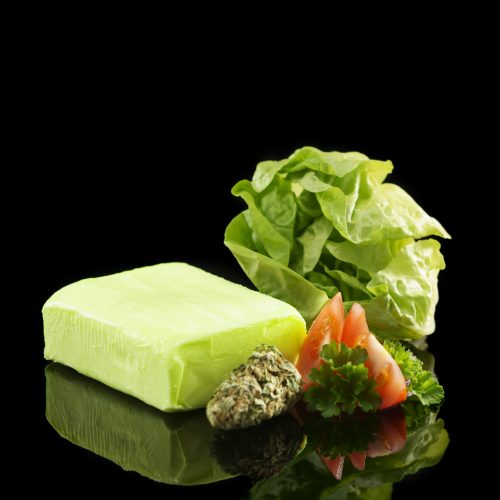 Servings: 1 Cup
Calories: 1628kcal
THC: 700-1400mg
Author: Steph Van De Ven
Instructions
Decarboxylate your weed by spreading your cannabis evenly on an oven tray And coat with aluminum foil.

Place in the oven on 240F/115C for 25 till 45 minutes, and then let it cool.

Grind your dry cannabis or chop it till fine.

Place the cannabis in a strong mason jar, add butter and (1 tsp of sunflower lecithin)(optional)

Place your closed jar in cold water and let it come to a boil, Boil for 2 to 3 hours.

Strain your butter through a cheesecloth.

Cool down

Now you can use the Cannabis Butter (Cannabutter)
Notes
If using a mason jar, be sure to start with cold water. Furthermore, it is imperative to let the water cool gradually so that your glass will not shatter.
The video guide might be slightly different than the blog recipe. The blog recipe is the most updated and accurate.
Nutrition
Calories: 1628kcal | Carbohydrates: 1g | Protein: 2g | Fat: 184g | Saturated Fat: 117g | Cholesterol: 488mg | Sodium: 1621mg | Potassium: 54mg | Sugar: 1g | Vitamin A: 5673IU | Calcium: 54mg
The Recipe
This Weed Honey Dip will take just a few minutes to make!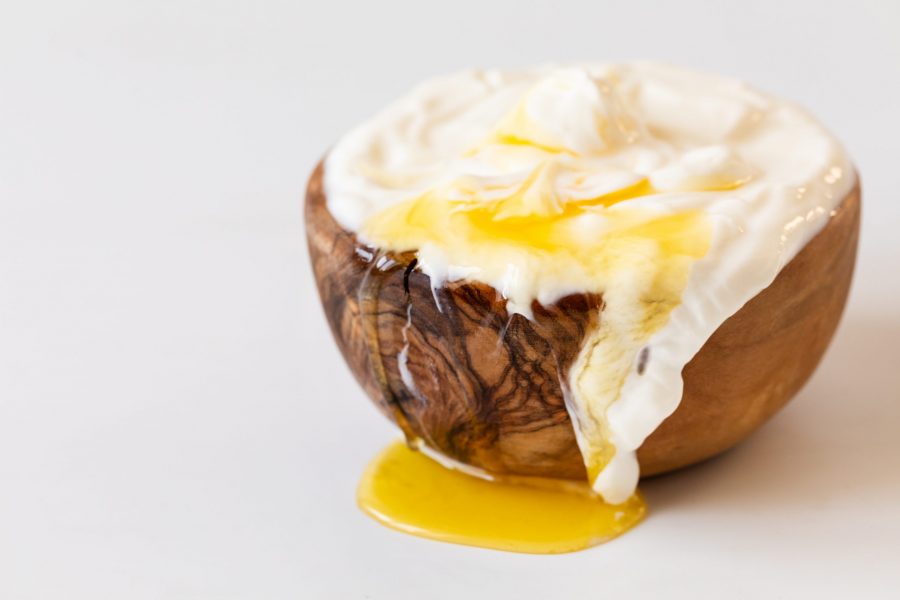 Servings: 4 people
Author: Steph Van De Ven
Cost: 25+
Ingredients
1/2

cup

Cannabis Honey

softened, or slightly melted. Nothing cold or hard.

1

tsp

crushed red pepper flakes

omit this if you can't stand spice

2

tsp

apple cider vinegar

get the expensive organic stuff – you can use it later in many wellness recipes

1

pinch

Himalayan salt

4

ounces

feta cheese

crumbled and at room temp

4

ounces

goat cheese

room temp

4

ounces

plain Greek yogurt

if you want your dip to be really thick, just use less yogurt

2

tbsp

Cannabutter

room temp
Instructions
Pour your honey into a saucepan and simmer over low-medium heat

If you like it spicy, add the red pepper flakes now and continue to stir constantly

Once the mixture starts to bubble a little, turn off the heat and then add in cannabutter. Set aside to cool

Meanwhile, in a blender combine the feta, goat cheese and yogurt.

Blend until smooth – use a splash of water to help get the consistency you want.

Transfer to a mixing bowl, add the honey mixture, mix it gently and pour into a serving bowl.

Use fresh pita, pumpernickel bread or fancy and fun crackers and enjoy while warm!
Add Cannabis Crackers
Complement your Whipped Feta, Goat Cheese, And Weed Honey Dip with some tasty and crispy Cannabis Crackers!
Now it's a party!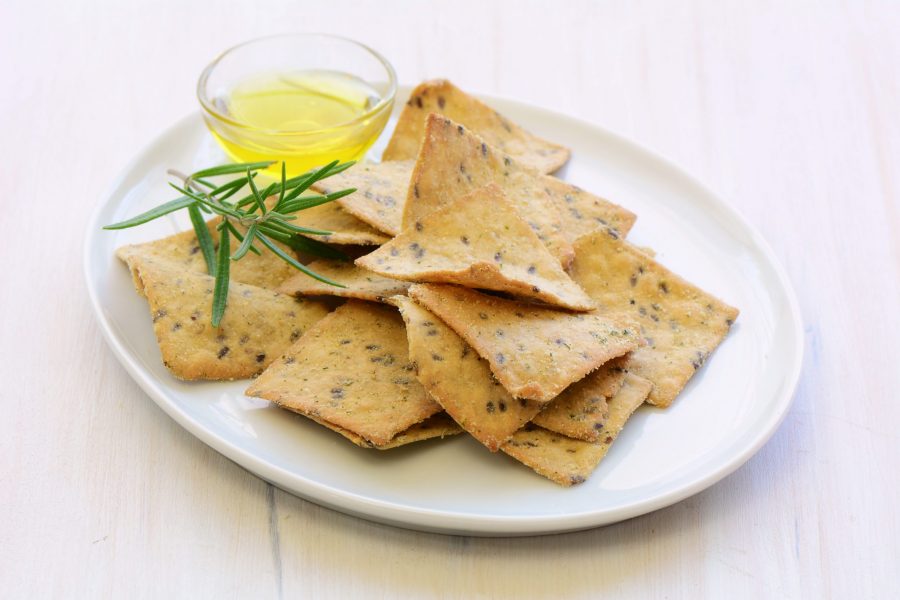 Servings: 4 people
Author: Steph Van De Ven
Cost: 20
Equipment
Large Bowls

Spatula

Whisk

Parchment Paper

Baking tray

Sharp knife

Oven
Ingredients
Instructions
In a medium sized mixing bowl, add all your dry ingredients

In a separate, smaller mixing bowl add ice water, olive oil, and cannabis oil and whisk together to form a temporary emulsion.

Add the wet ingredients to the dry. At first, the dough will be easy to mix; when it starts to form a ball, switch to kneading with your hands. The cracker dough will become tense and stiffen (if it becomes too stiff to knead, cover loosely with a damp towel for about 5 minutes and the dough should relax and become easier to mix). Keep kneading the dough until it becomes smooth.

Let the dough rest for 1 hour or for best results

Once the dough has rested, roll it out on a floured cutting board. The thinner the dough is rolled, the crispier and more palatable the cracker will be. Cut the dough into squares and place on a parchment lined baking tray. If you're feeling creative you can brush with egg wash and dust with hemp hearts or another seed of your choice.

Preheat oven to 365° F and bake for 8-10 minutes.

Remove the crackers from the oven and let cool completely before consumption. The crackers will become crispier as they cool.