Easy Edibles: Chocolate Covered Canna-Bananas
I'm always trying and looking for easy marijuana recipes and today is no exception. We're making Easy Edibles: Chocolate Covered Canna-Bananas.
It's fun to make, and more fun to say three times fast! (dare you to try it out loud, right now, wherever you are!)
I (thankfully) live in Canada, where weed has been legalized which means I get to experiment and enjoy edibles galore!
I'm a die-hard daily CBD consumer, and while I've gotten accustomed to the taste of the oil, edibles are so much more fun, tasty, and easy – especially when you have kick-butt recipes like the ones I curate and create for you!
But where ever you live, if you can access good quality weed, when you find easy recipes like this one – bookmark it or save it somewhere because the results feel and taste ah-ah-awesome!
This is my new favorite, out of all my marijuana recipes – canna-bananas.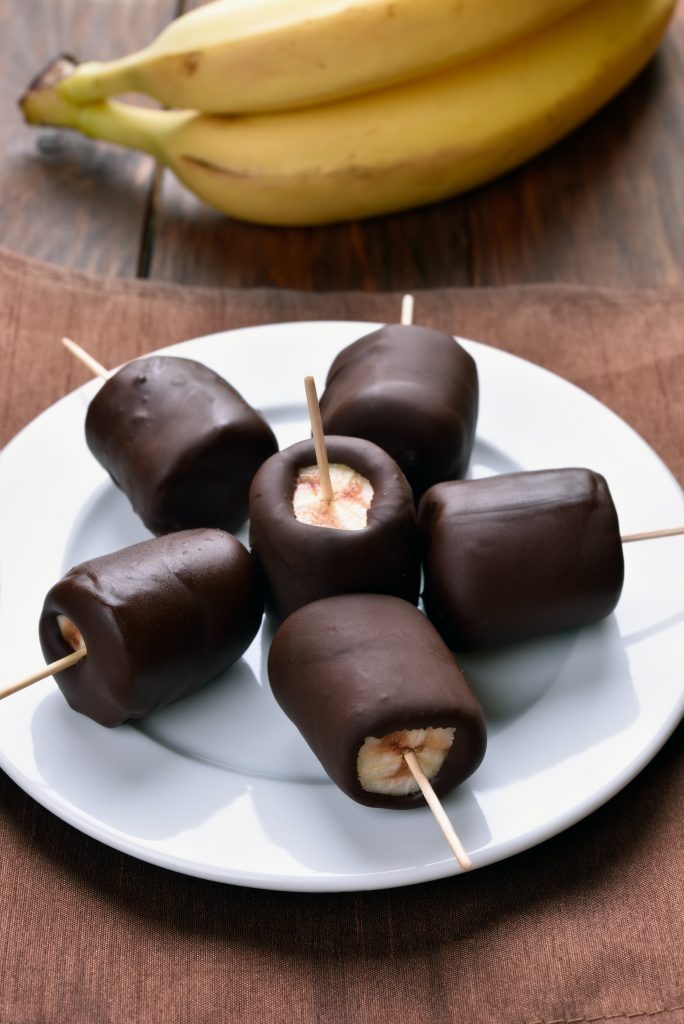 They're super easy to make weed edibles. They're really quick, and they only require three ingredients to make. Yes! Seriously!!
You want to make sure you have nice, ripe juicy bananas. But not too ripe.
The best way to check is if the skin smells sweet and is bright yellow, but no spots.
If you're new to edibles? Just dose low and slow – that's the marijuana-mantra. You can always eat another bite, but you can't take one away.
There is absolutely no fun in having a horrible high, when you could have just taken it slow and dosed appropriately – so please, take it slow.
Don't Know How To Make Canna-Oil or Canna-Butter?
You'll need Cannabis oil and Cannabis butter for many of your edibles recipes, so watch the tutorials below before you 'Canna-Banana'!
It may seem like an unneccessary step, but people please: decarb your weed, and have a healthy batch of oil and butter on hand so you can enjoy making and baking in your Cannabis kitchen!
Tips For Eating Edibles
Edibles are totally different than smoking.
Eating marijuana produces a more intense high, and it lasts for much longer.
Start small! I test my batches by starting with a very small amount.
Be patient. Wait at least one hour in between doses of canna-bananas to see how it affects you. Everyone vibes differently.
Don't overdo it. Being too high from an edible is NOT fun. It can be a frightening experience. It can ruin weed forever for you. Remember? Low and SLOW!
Please, for the love of all that is good, label your medicated treats! You don't want Tia Maria snacking on your canna-bananas!
And now, the moment you've all been waiting for:
Easy Edibles: Chocolate Covered Canna-Bananas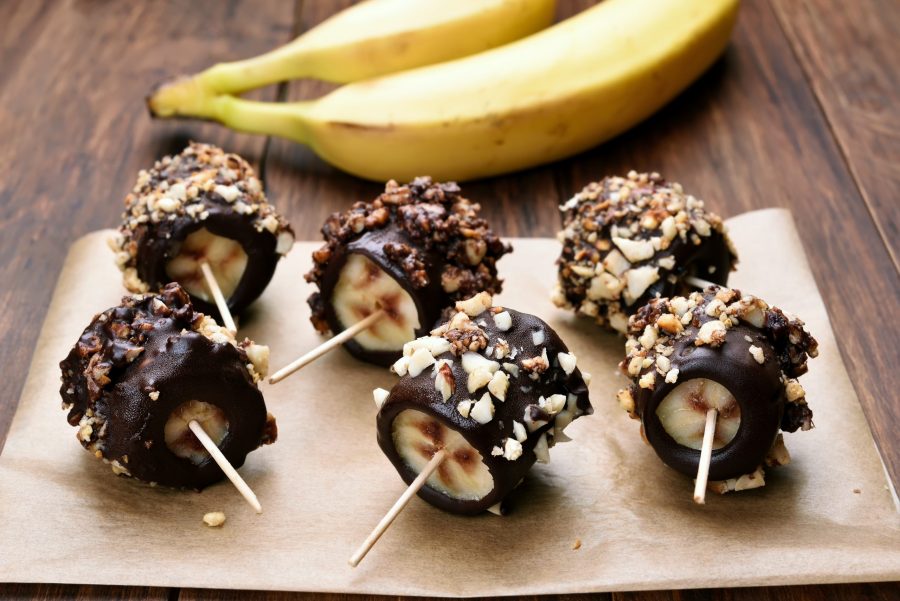 Author: Steph Van De Ven
Cost: 10-15
1

whole

Ripe banana

slice into 1/2 inch wheels

1

tbsp

Cannabutter

2

tbsp

Chocolate Chips

1

Container of Chocolate Sprinkles

or any other small, sprinkle of confections you love like finely chopped nuts.
Combine your Cannabutter and chocolate chips in a double broiler on the stove.

Heat at a low temperature until melted. Keep heat low to prevent wrecking your THC!

Stir your Canna-Chocolate until it's silky smooth. Go ahead, carefully dip your pinky finger in and take a little taste! Yum.

Drop your banana slices in carefully so as not to splash

Make sure each slice is coated fully in chocolate.

Place canna-bananas on parchment paper, gently poke each slice with a toothpick or small skewer or popsicle stick, dust with sprinkles of choice, and throw in the freezer for about 10 minutes or so so they harden up nicely.
If you're starting to cook with Cannabis, or you are a seasoned Canna-Chef, check out more recipes here.
For great ideas, pairings and cooking products, check out these products.