Easy Marijuana Recipes- Apples With Kushy Caramel Dip
It's one of the best times of the year! Autumn automaticall means apples. Try one of our easy marjiuana recipes – apples with kushy caramel dip!
This recipe is going to be made with Cannabutter.
If you've never made it before, the process is fairly easy and definitely necessary.
Any aspiring or seasoned Canna-Chef knows that in order to enjoy the full benefits of Cannabis in your edibles, you need to decarb your weed first.
If you haven't done this before, and you're a beginner in the game, fear not! We have plenty of easy-to-follow videos for you to learn how to cook with weed.
Learn How To Decarb Weed
How To Make Cannabutter
it is very important to properly dose cannabis butter.
Do not over-saturate your butter with THC. It is possible for overconsumption to cause uncomfortable feelings.
Cannadish's cannabutter recipe is carefully dosed. It is our intention for this infusion to create an ideal high.
This recipe below is very easy to follow!
Once you've got decarbing and butter mastered, you can cook just about anything!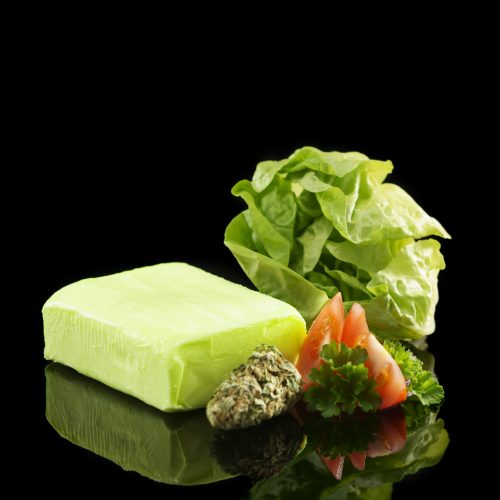 Servings: 1 Cup
Calories: 1628kcal
THC: 700-1400mg
Author: Steph Van De Ven
Instructions
Decarboxylate your weed by spreading your cannabis evenly on an oven tray And coat with aluminum foil.

Place in the oven on 240F/115C for 25 till 45 minutes, and then let it cool.

Grind your dry cannabis or chop it till fine.

Place the cannabis in a strong mason jar, add butter and (1 tsp of sunflower lecithin)(optional)

Place your closed jar in cold water and let it come to a boil, Boil for 2 to 3 hours.

Strain your butter through a cheesecloth.

Cool down

Now you can use the Cannabis Butter (Cannabutter)
Notes
If using a mason jar, be sure to start with cold water. Furthermore, it is imperative to let the water cool gradually so that your glass will not shatter.
The video guide might be slightly different than the blog recipe. The blog recipe is the most updated and accurate.
Nutrition
Calories: 1628kcal | Carbohydrates: 1g | Protein: 2g | Fat: 184g | Saturated Fat: 117g | Cholesterol: 488mg | Sodium: 1621mg | Potassium: 54mg | Sugar: 1g | Vitamin A: 5673IU | Calcium: 54mg
Easy Marijuana Recipes- Apples With Kushy Caramel Dip
This easy treat is perfect when served warm or cool!
You can dip your apples or any fruit you like in the gooey-caramel dip. Granny smith apples have a fantastic tart-taste and it compliments caramel beautifully!
We also suggest using salted pretzels – it tastes incredible!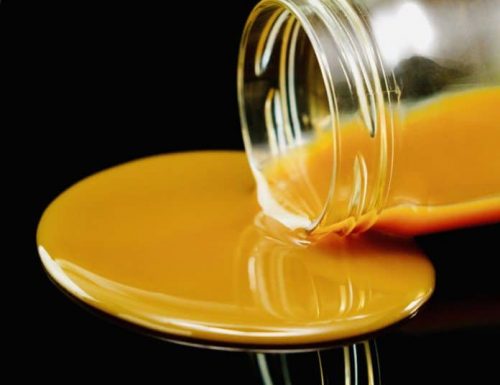 Servings: 2 people
Cost: 25
Equipment
Saucepan

Oven & Stove

Whisk

Sharp knife

Cutting Board
Ingredients
3/4

cup

brown sugar

3/4

cup

granulated sugar

1/2

tsp

Himalayan salt

1/2

cup

corn syrup

1/3

cup

Cannabutter

2/3

cup

heavy cream

2-3

apples

sliced for dipping!
Instructions
Place brown and white sugars, corn syrup and cannabutter in a medium saucepan set over medium heat.

Cook, stirring occasionally, until mixture comes to a full boil, about 5 minutes. Lower heat to a simmer and cook about 2 more minutes.

Remove from heat and stir in cream until well blended. Mixture will thicken as it cools.

Serve warm or chilled dip with apple slices. Leftovers will keep in the fridge for several days, if you can resist them that long.
If you're starting to cook with Cannabis, or you are a seasoned Canna-Chef, check out more recipes here.
For great ideas, pairings and cooking products, check out these products.