[ad_1]
To make sure we clearly designate the difference between counterfeits of real brands and fake brands, today we're showing a counterfeit copy of a real company's branded vape cartridges. Plugplay.com is a real website, a real company running it, a real product sold at real dispensaries. We have reviewed Plug Play and had great things to say about them.
Which makes it all the more interesting when we received this email…
We love it when this happens…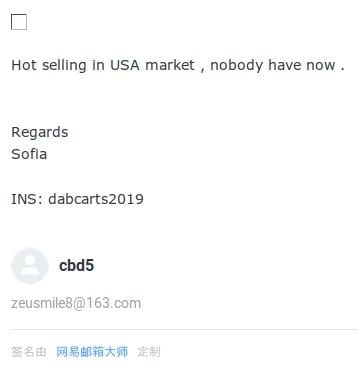 "Hot selling in USA market , nobody have now ." – This is a bald-faced lie, as the PlugPlay website has a whole list of distributors all over California. With a map, "93 retailers," no less.
Out of curiosity, we googled the email address and found this "newcarts9" account with a whole list of fake and counterfeit cartridges, all the usual suspects.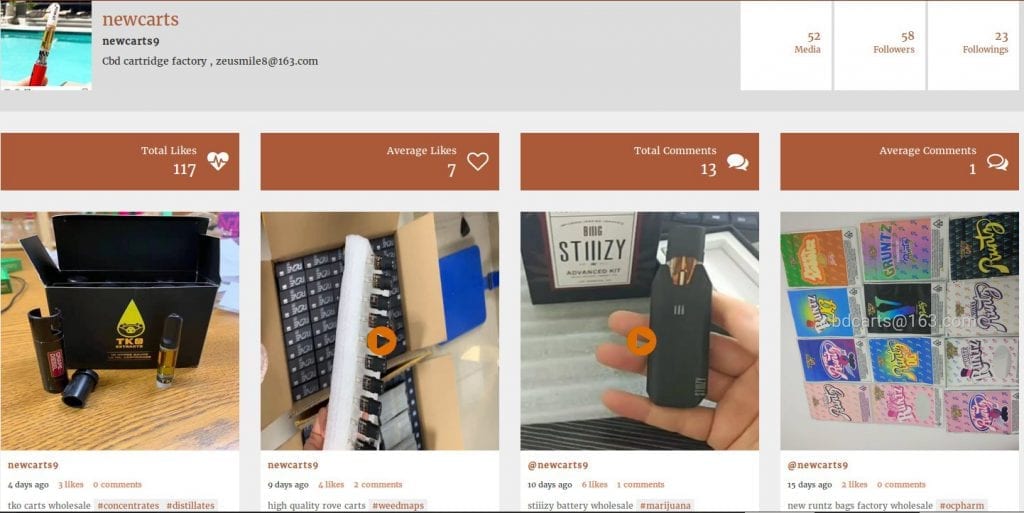 We see counterfeit cartridges at that site for TKO, Rove, Stiiizy (we've covered before), Runtz (we've covered before), West Coast Cure (we've covered before), Smart Bud, Moonrock, Dank (we've covered before), and many more.
The now-obligatory screenshot from DHGate with counterfeit Plug Play merchandise: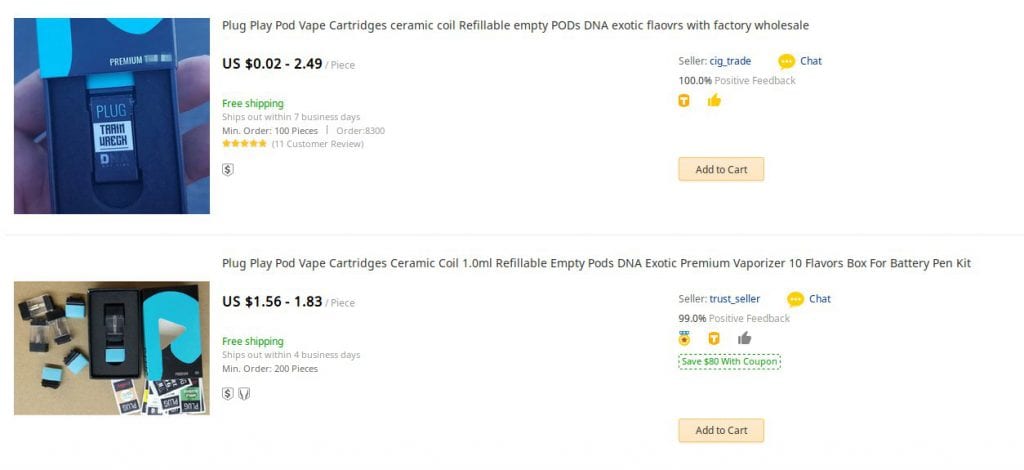 Now we have a sample from the official Plug Play website for a side-to-side: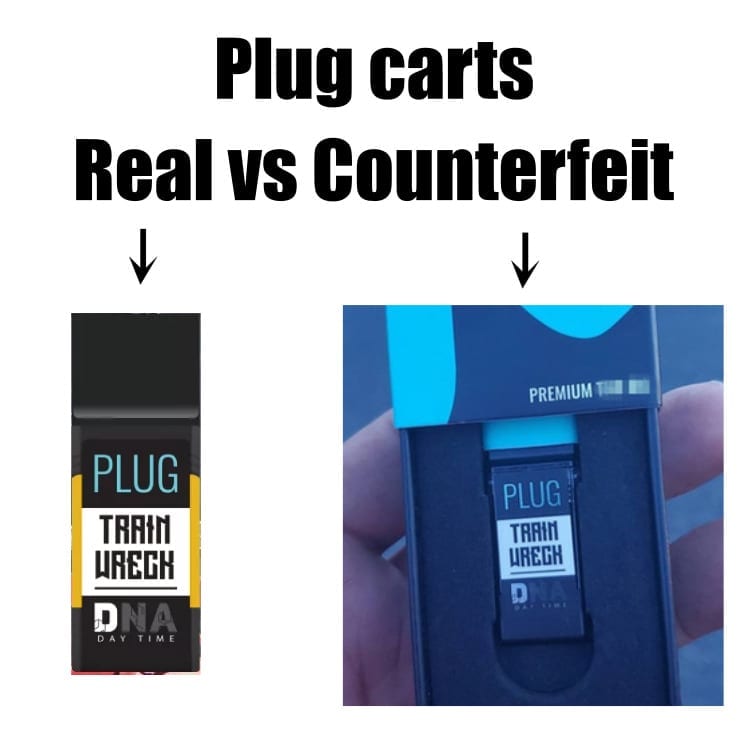 It's difficult to tell here because the DHGate counterfeit is shot with a heavy blue filter, but it appears they got some details of the packaging wrong. The stripes on the sides of the label don't match.
You can get a much clearer idea from the email we were just sent, which is a lot worse knock-off: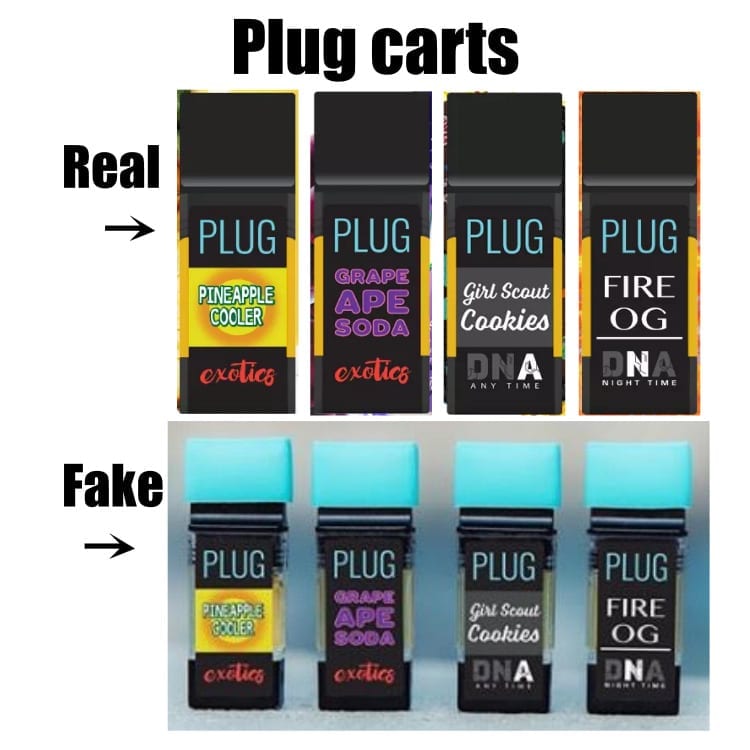 We got the originals from Exotics and DNA at the official site. Note we had to crop them from decorative background graphics on the website display for this example. But you can still see the stripes on the side of the label are wrong, and the shape of the cartridge itself seems off. Note, the real Plug Play label does vary the "DNA" label, bolding letters in turn for "Daytime," "Nighttime," and "Anytime" for Sativa, Indica, and Hybrid, respectively.
Could you be gambling with your life on a counterfeit cart?
Normally we point out here that the problem with getting third-party black market carts is that you don't know what you're getting. Could be pesticides, could be harmful chemical cut, could even be nothing to do with vape oil at all. We've seen, well, you tell us what these are: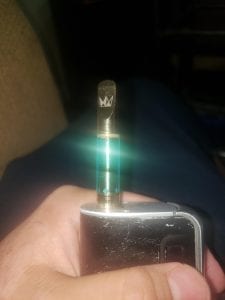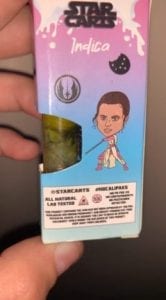 Now, we can't confirm for sure that this is related to fake / counterfeit carts, but the first death from vaping-related respiratory injury has happened in Illinois, a state where the new legalized cannabis policy doesn't go into affect until January 1, 2020. We're definitely going to follow this as updates develop; we're sure the whole dabbing community will be doing the same. From all the reports we've seen so far of people who got sick after using a black market cartridge (such as our Dank carts coverage), you know what outcome we're betting on.
Have you encountered Plug Play counterfeits in the wild?
We'd love to hear from you in the comments below or in our forum!
[ad_2]